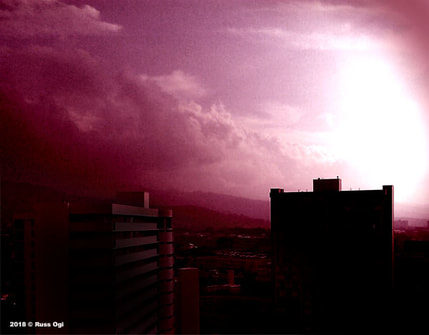 Thank you to everyone who has been following my blog and my current project – building a half-scale replica of Date Masamune's Samurai armor.

I hope the New Year is off to a great start for all of you.

I undertook building the half scale Samurai armor replica to learn more about the construction of traditional Samurai armor. The idea was to apply that knowledge to my contemporary Samurai armor designs.

At the beginning, I had the intention of posting a build diary on the ModelSpace forum and a corresponding entry here.

The build diary would focus on the actual construction process while my blog would focus on my thoughts and insights gained from building the replica.

In the real world, things don't always go according to plan. So what happened?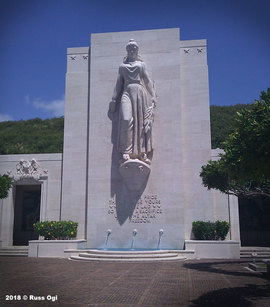 Back in mid-May 2017, my father passed away after years of struggling with COPD and Emphysema in addition to surviving lung cancer. He fought hard to stay as independent as possible for as long as he could.

Two weeks prior, our dog of almost 18 years lost her struggle with a brain tumor, failing kidneys and dementia and we had to put her down.

In the time leading up to both of those events, my wife and I spent a lot of time caring for both my father and our dog. Needless to say, it was a taxing situation for both of us. I didn't realize how stressful everything really was until...

Two days after my father passed, I came down with the shingles. It's a disease that usually affects older people but my immune system was compromised and my body and mind were overtaxed from the prolonged strain of caring for our ailing family.

After 3 weeks and two trips to the emergency room, the shingles rash and blisters were gone. For people, my age, symptoms and the after effects usually pass quickly. Unfortunately, not for me.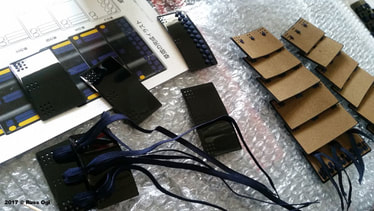 As of this post, it has been 7 months and I still have nerve damage from the shingles. It causes me pain and itching in the affected area and extreme fatigue. It makes it very difficult to focus on tasks.
I find it easier to focus on doing rather than writing. Bottom line, I enjoy making stuff more than writing about it so while I've been adding to my build diary, I haven't kept up with my blog as I had originally intended.
I will be adding entries for the Samurai armor project to my blog soon. Stay tuned. My New Year resolution I suppose.
Thank you again for following along with my blog and build diary. If you're just joining me on this journey you can start to read the blogs from the beginning
here
and the
build
diary
here
.
Please share this project on Facebook and Twitter. I'd love to hear any thoughts you have.
You can also follow along on Instagram where I'll be posting some additional pictures.