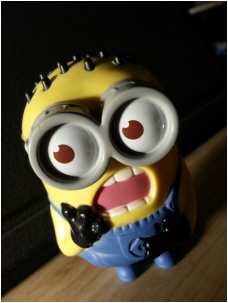 I happened across this
video
of Nika Harper's presentation, "How To Become Fireproof: Surviving Internet Negativity" at the Game Developers Conference 2014 and had thought of Tweeting it.
It touches on a topic that affects us all both on and off the internet - negativity. So I felt compelled to express my thoughts and reactions.
Being from the Game Developers Conference, it looks at negativity from the viewpoint of a developer receiving negative comments but at its core, much of the thoughts and techniques for dealing with negativity are universal.

Having grown up bullied, I have especially struggled dealing with negative comments. Most people probably do, even people who have confidence and great self-esteem.

My wife and I have often talked about how bullying was when we were growing up and how much more difficult it is for kids today with how far reaching and easy it is to bully others through social media.

For this posting I wanted to introduce the video. I thought it was significant enough to say a bit about why this video interested me so much. For those interested, I will follow up with a second posting focused more on my thought on individual points from the video.

Please leave a comment below with your thoughts on the video or negativity or negative people.