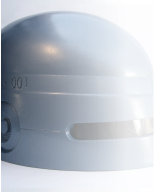 I recently did an online interview with the good folks over at Business Manufacturing and Injection Molding. It gave me the chance to give a bit more insight into my work and my thoughts about the art space in the 3D printing industry.
You can read my interview here.

You can also view the Plastic Injection Molding YouTube Channel here.

Thanks Peter!