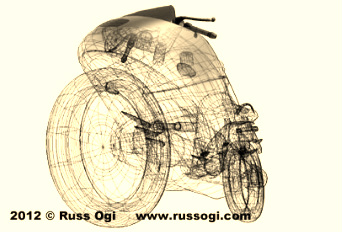 Artists who want to get into 3D modeling, often ask me what advice would I give to them. Some are art students working in 2D digital art. But many are traditional artists who have experience working in tangible media like glass, wood, stone, etc. who want to enter the world of digital sculpting.

To new artists; build your strength in basic skills like lighting, composition, shading and color. Build your skills with 2D media. Being able to draw is a tremendous skill to have.

My formal education is in photography and I started with graphic design. These two disciplines really focused me on utilizing basic art skills. Studying and practicing photography also reinforced my understanding of the relationship between 2D and 3D. It showed me the differences between perception and reality.

Many experienced artists transitioning into digital 3D sculpting to utilize additive manufacturing express to me an anxiety of working with technology.

To experienced artists, approach digital sculpting as "just" another media to create in. It is how I have always thought of virtual 3D modeling. It is about practice to learn the strengths and limitations of your media. Practice, to learn control over your tools.

Once you have experienced it, it may speak to you or not. Just like other art mediums. For me, painting on canvas, watercolor in particular, has never suited me.

In fact, my traditional background has helped me to better understand virtual space. Working and sculpting with real world materials gives me an understanding of how to take visions from my head and translate them into a tangible object. Photography helps me relate to the virtual 3D data and understand it as a real object.

Please share your thoughts or advice about digital sculpting in the comments section below.